Expertise. Experience. Excellence.
---
In 1982, Bison Saddlery established our workshop in Helena, Montana, where we take tremendous pride in producing hand-crafted custom English and Western saddles, custom tack and leather goods, and historical leather reproductions. Our guiding principal is simple. Blend traditional values and artisan craftsmanship with functional design and quality materials. Since our beginning, we have established a reputation for creating one-of-a-kind saddles and other custom leather products, delivering superior customer service, and utilizing the finest quality leathers and materials in all of our products.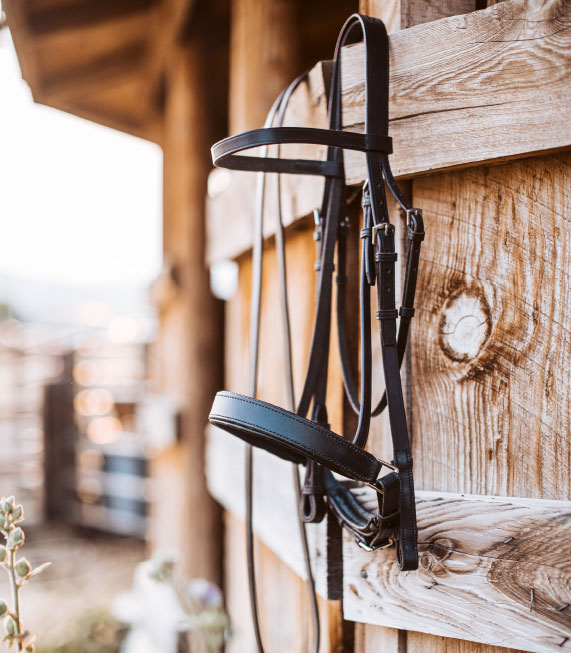 Passion. Dedication. Craftsmanship.
Our passion for horses and riding is stitched into every saddle we make. No two saddles that leave the shop are ever the same because no two riders or horses are alike. Each saddle is carefully hand-crafted, from tree preparation to finishing buff, by a master artisan using traditional methods to ensure you get the finest quality saddle that fits both you and your horse. We work with you during every stage of your saddle purchase to ensure that you get the ultimate fit, cutting edge design, and years of pleasure from your saddle.
While most companies offering "custom" saddles provide a range of options to choose from for each element of their saddle, our saddles are as unique as the riders using them. Simply put, if you can dream it, we can build it. Whether you come to us with a photo, sketch, or just an idea, we take your dream and bring it to life with each piece of leather fitted and stitch sewn.
And regardless of any physical challenges you or your horse may have, we can build a saddle that will not only make riding possible, but as enjoyable as it ever was. We have built saddles for riders with hip deformation, prostate problems, and other physical limitations. We have also had trees built to fit horses with severe sway back, excessively high withers, excessively narrow or wide shoulders and many other problems.
We have made products for people from all across the United States as well as clients from Spain, France, England, and Sweden. Many of our clients have been repeat customers for over 25 years.
No matter the request, Steve rises to the challenge to deliver a one-of-a-kind piece you'll be proud of for years to come.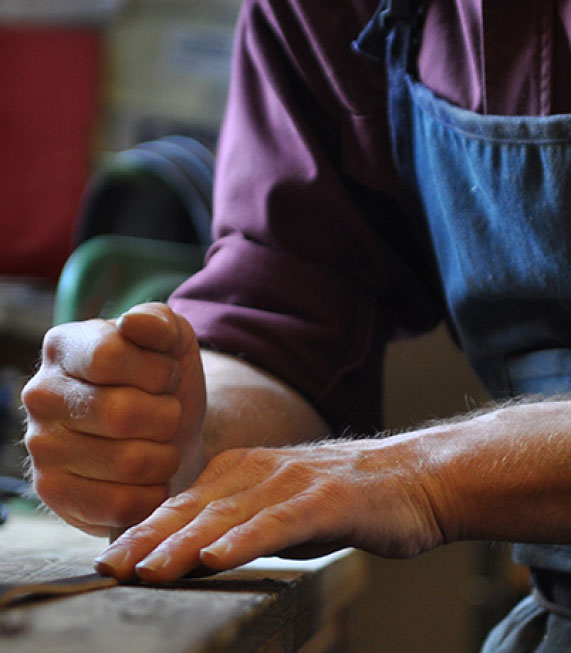 Steve Stefely
Owner and Master Saddle Maker
A lifelong interest in history, horses, and creating aesthetically pleasing, functional items by hand has always steered the course of Steve Stefely's life. Growing up in Chicago, Steve garnered an appreciation for crafting eye-pleasing utilitarian items by watching his carpenter father at work.
After graduating high school, Steve landed a job at a leather repair shop sweeping floors and cleaning saddles. This job led to Steve's introduction to Otto Maile, a former WWII German Luftwaffe pilot who apprenticed in the leather trade in his native country prior to the war. Otto took Steve under his wing and later offered him his own apprenticeship at the shop, which he eagerly accepted. During the next seven years of his apprenticeship, Steve built, repaired, and altered nearly every conceivable leather item, from elephant harnesses and camel saddles to equipment cases, equine prosthetics, and a variety of saddles.
Following his internship, Steve later relocated to Montana and spent time working as a packer in wilderness areas, trained horses for ranches and breeding outfits, and worked sheep and cattle. But all the while, he was able to keep up a small shop and remained active in the leather trade.
Since starting Bison Saddlery, Steve has continued perfecting his craft and producing exceptional and unique pieces of functional leather art. No matter the request, Steve rises to the challenge to deliver a one-of-a-kind piece you'll be proud of for years to come.